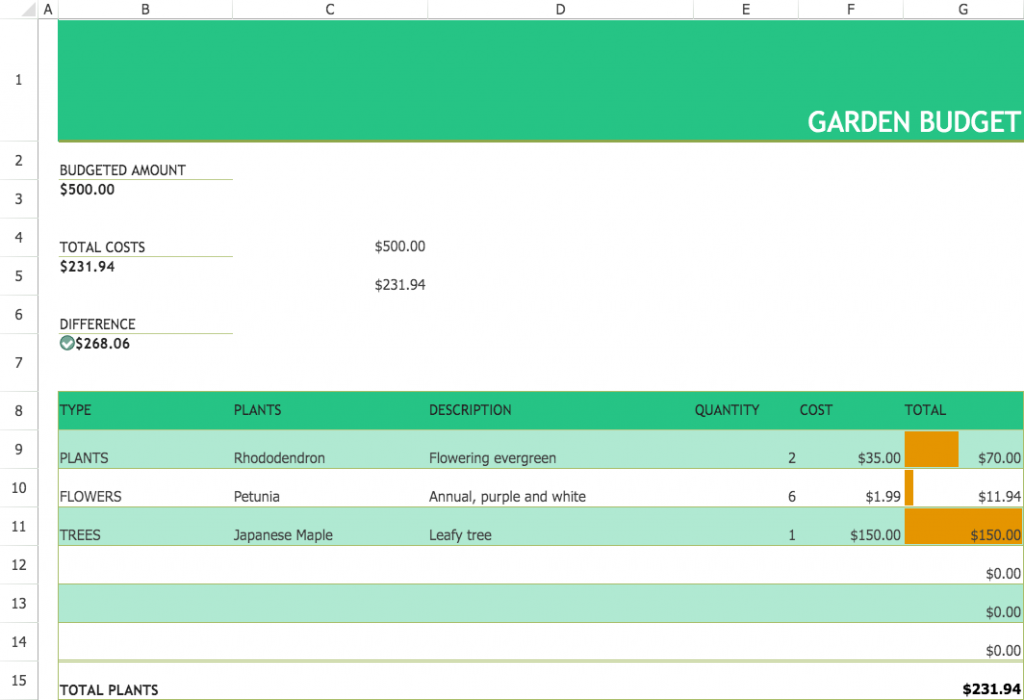 Edit this template
Our Budget for Garden and Landscaping Template is the perfect tool for anyone looking to create a detailed budget plan for their outdoor space. This template provides an easy-to-use format that allows users to quickly and accurately enter their budget estimates for all garden and landscaping projects. With this template, users can easily track their expenses and ensure that they stay on budget.
The template includes sections for labor and materials, as well as a breakdown of each item's cost. Users can also set up a budget for recurring expenses such as lawn care and maintenance. Additionally, the template includes a chart to track progress and a summary of total expenses.
Using this template will save users time and money. It provides a simple way to track expenses and ensure that all costs are accounted for. Additionally, the template will help users stay on budget and avoid unnecessary costs.