A server rack houses and organizes critical IT systems, which can be configured to support a wide range of requirements. Often called a server rack cabinet, it is enclosed to ensure security. Server racks are most commonly found in data center environments, but can also be used in smaller computer closets.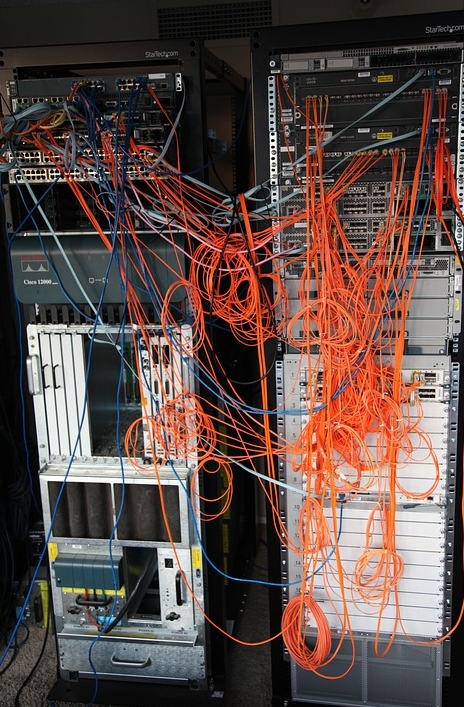 19-inch server rack
The 19-inch server rack is the standardized size frame or enclosure for mounting equipment and is used for computer server equipment. The 19-inch server rack allows dense hardware configurations without taking up a lot of the floor space or shelving. If you only require a small number of servers, it is the best choice economically due to its lower upfront costs.
Equipment placed on the rack is referred to as a rack-mounted or rackmount device. Rack-mountable equipment is mounted by bolting or clipping its front panel to the rack.
Rack diagram
Installing equipment in a server rack without prior planning can be problematic since you may not have enough space for the equipment and cables. Building a rack diagram can help you determine the optimal set up of your rack, or to find out a rack size that best fits your need and budget.
Simple Rack Diagram
They are simple rack diagrams for showing the structure of a server rack. It consists of a rack and five equipment, including a monitor and several severs. Rack diagrams help you determine the equipment and racks to select when making a purchase decision.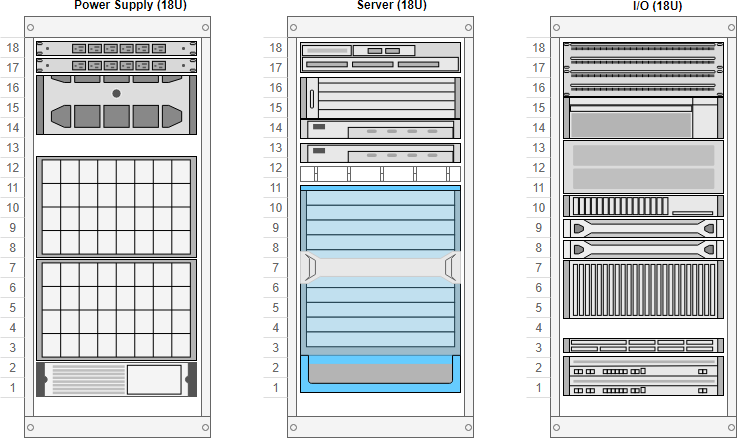 Edit this Rack Diagram Example
Want to create nice rack diagrams online?
Building a rack diagram is straight forward with Visual Paradigm Online's server rack diagram software. We offer a rich set of standard rack diagram symbols that supports the representation of any rack structure. You can create rack diagrams with symbols like racks, servers, routers, switches, hubs, monitors, and more. Ready to draw your rack diagram? The followings are some rack diagram examples. Click on an image to preview, or click the edit button to start editing. More rack diagram templates examples are available inside the rack diagram tool.
More rack diagram examples