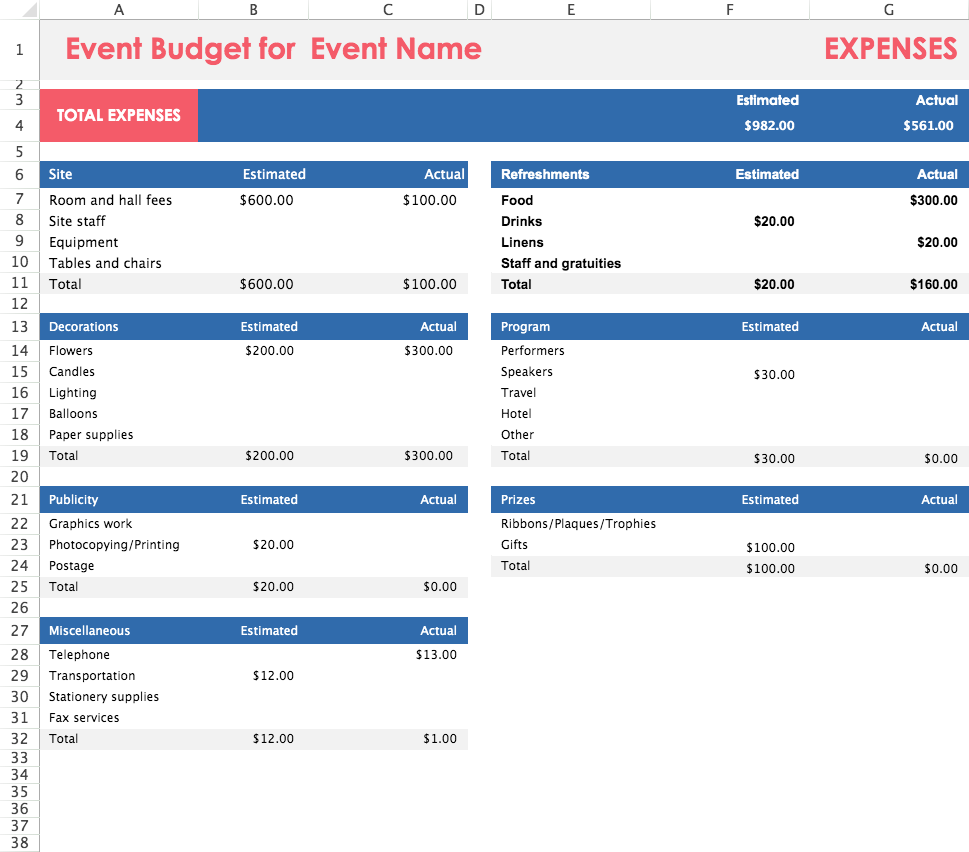 Edit this template
Our Event Budget Template is designed to make it easy to plan, track, and manage your event budget. The template allows you to quickly enter in all of your event expenses, including venue rental fees, catering costs, entertainment expenses, and more. You can also customize the template to include any other expenses that you may have for your event.
The template provides an easy-to-use spreadsheet that allows you to quickly track and manage your event budget. It also provides a visual representation of your total budget, helping you to easily identify any areas where you may be overspending. This allows you to make adjustments to your budget in a timely manner, ensuring that your event runs smoothly and on budget.
The template also provides a number of helpful features, such as the ability to add notes and comments for each expense, as well as the ability to export the budget to a PDF or Excel file. This allows you to easily share your budget with others who may be involved in planning or executing the event.
Using our Event Budget Template will help you stay organized and on budget when planning your event. The template ensures that you don't overlook any expenses, and that you are able to quickly adjust your budget as needed. This will help to ensure that your event runs smoothly and is successful.