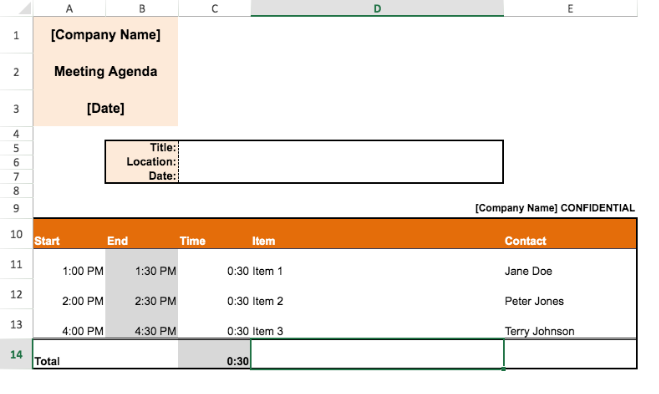 Edit this template
Why is it important to have a flexible agenda?
An agenda is a very important tool for any meeting, as it helps to keep everyone focused and on track. By having a flexible agenda, it allows the meeting to be more productive and efficient, as it allows for the discussion of topics that are important to the meeting's success.
Using a meeting agenda excel template is beneficial because it provides a standardized format that can be used for all meetings. This template can be easily customized to include any topics that need to be discussed and can be adjusted as needed. Additionally, the template can be used to track progress and ensure that all topics are covered. This can help to ensure that the meeting is productive and that all topics are discussed in an organized and efficient manner.