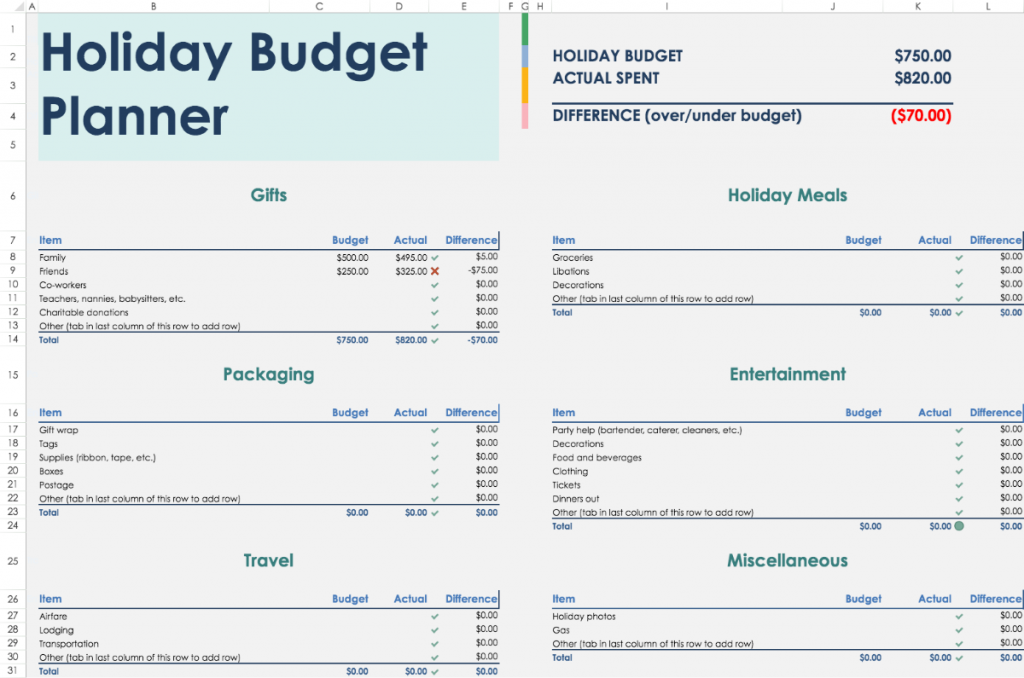 Edit this template
The Holiday Budget Template is designed to help you plan your holiday spending in advance. This template provides a comprehensive overview of your budget, allowing you to easily track and manage your holiday expenses. By using this template, you can ensure that you don't overspend and stay within your budget. The template also allows you to customize your budget, so you can focus on what matters most to you.
The template includes a breakdown of expenses and income, as well as a detailed chart of your budgeted and actual spending. This will help you stay on track and manage your budget throughout the holiday season. Additionally, the template features various budgeting strategies for saving money, such as setting a spending limit, tracking your expenses, and finding ways to save.
Using the Holiday Budget Template will help you save money and stay on top of your holiday expenses. With this template, you'll be able to easily organize your budget and make sure that you don't overspend.