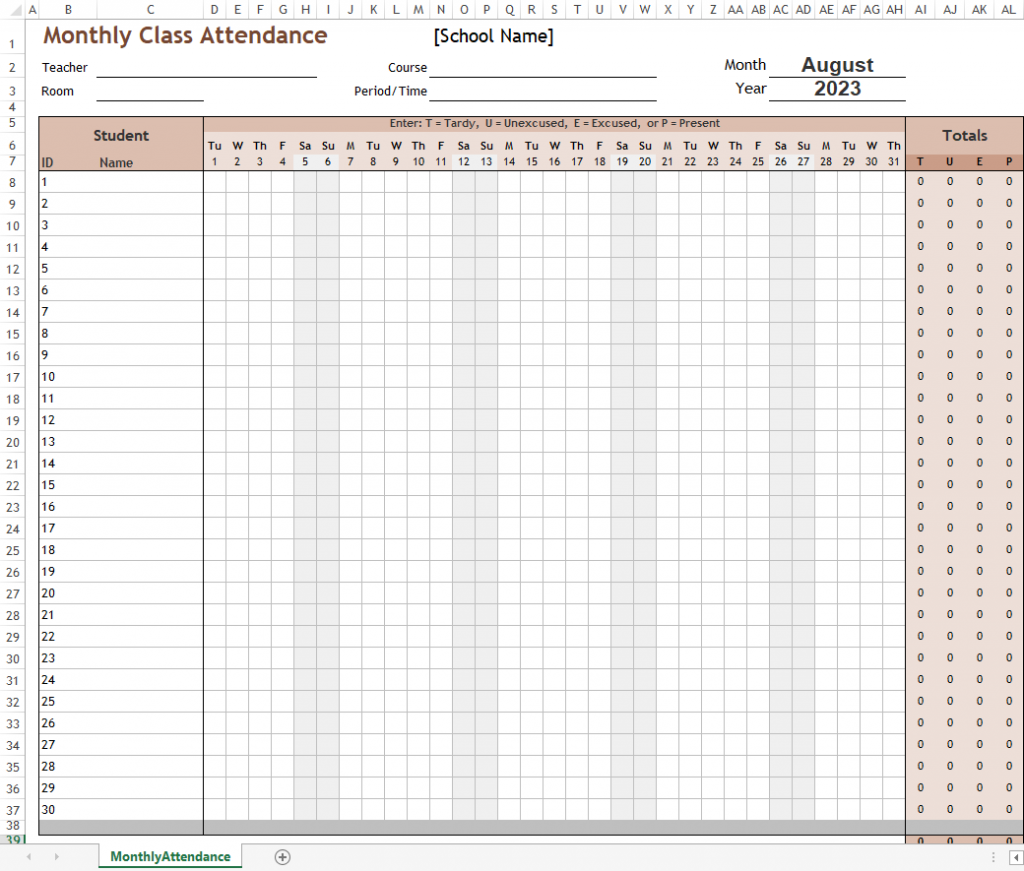 Edit this template
Attendance forms are crucial tools to keep track of students or employees' presence at school, training sessions, or any other events. One of the most efficient and user-friendly options for recording monthly class attendance is using an attendance excel template.
Visual Paradigm, a leading software development company, offers a customizable monthly class attendance form template that can be easily used by educators, trainers, and HR managers. The template allows for recording names, dates, and attendance status, and provides automatic calculation of attendance percentages. With its clear and organized design, it can be used for both personal and commercial purposes.
To ensure an accurate and reliable record of monthly class attendance, consider using Visual Paradigm's attendance excel template. Downloading the template is quick and simple, and it offers a stress-free solution for keeping track of attendance records. Give it a try today and take the first step to efficient and organized attendance tracking!