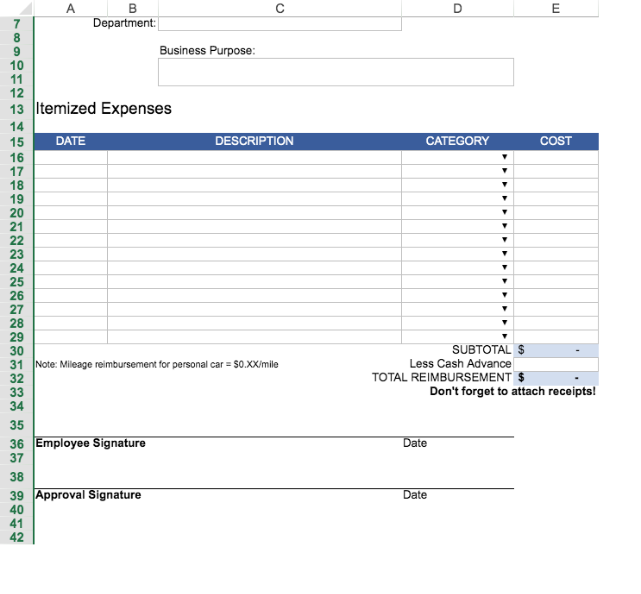 Edit this template
PTA Reimbursement Form: What It Is and How to Use It
A PTA reimbursement form is a document used by Parent-Teacher Association (PTA) organizations to reimburse expenses incurred by members for approved PTA activities. This form is typically used to document the details of the expense and to ensure that the proper approval process has been followed before reimbursement is granted.
If you're looking for an easy way to create a PTA reimbursement form, consider using a template. Visual Paradigm offers a reimbursement form excel template that makes it simple to record expenses and get approval for reimbursement. With its user-friendly design, you can quickly enter expenses, attach receipts, and submit the form for approval.
Benefits of Using Visual Paradigm Reimbursement Form Excel Template:
Easy to use and customize
Streamlines the approval process
Saves time by automating calculations
Improves accuracy and reduces errors
So if you're looking for a fast and efficient way to handle PTA reimbursements, consider using the Visual Paradigm reimbursement form excel template. With its many benefits and user-friendly design, you can streamline your reimbursement process and keep your PTA organization running smoothly.