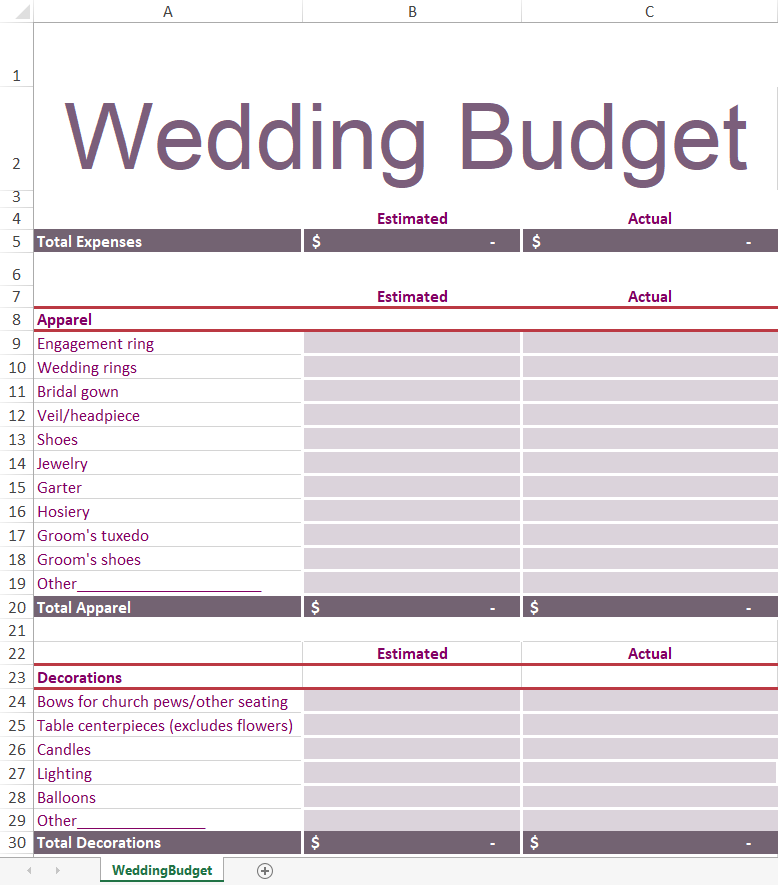 Edit this template
Why does managing your wedding budget matters?
Managing your wedding budget is essential for ensuring that your big day is memorable for all the right reasons. A wedding is a significant investment, and it's important to stay on top of your finances to avoid overspending and unnecessary stress. By creating a budget, you can ensure that you have enough money to cover all the costs associated with your wedding, and still have enough left over for your future together. To make budgeting for your wedding easier, we recommend using the Visual Paradigm wedding budget excel template.
This template is designed specifically for wedding planning and provides an easy-to-use interface for tracking your expenses. Here's how the template can help you plan your wedding budget:
Customizable categories that allow you to track all the costs associated with your wedding
Automated calculations that show you how much money you have left to spend
Ability to add and edit items as your plans change
Easy-to-read charts and graphs that give you a visual representation of your budget
Option to save and print your budget, so you can track your progress and make adjustments as needed.
In conclusion, managing your wedding budget is important for making sure your special day is everything you want it to be. Using the Visual Paradigm wedding budget excel template can help you stay on track and make sure that your finances are in order, so you can focus on enjoying your big day.