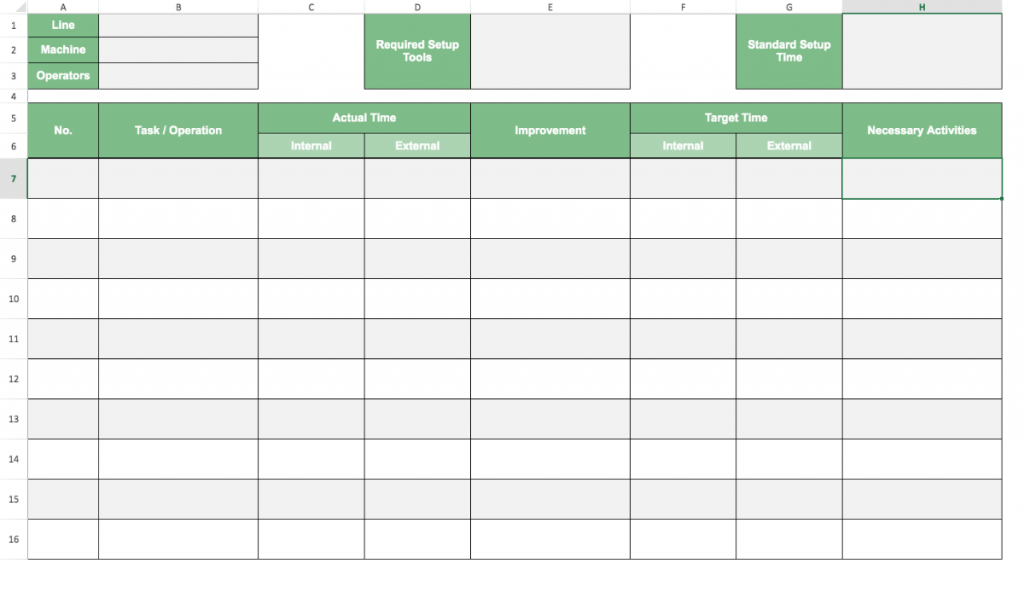 Edit this template
SMED (Single Minute Exchange of Dies) is a methodology used in Lean Manufacturing to reduce the time it takes to change over from producing one product to another. The goal is to reduce changeover time to less than 10 minutes, thus improving efficiency and reducing waste.
The benefits of using Visual Paradigm SMED excel template are:
It provides a structured approach for analyzing and streamlining changeover processes.
The template helps to identify and prioritize areas for improvement.
It facilitates collaboration and communication between different departments and team members involved in changeover processes.
The template provides a visual representation of the process flow, making it easier to understand and identify bottlenecks.
The excel format allows for easy data collection, tracking, and analysis.
By using SMED and the Visual Paradigm SMED excel template, organizations can achieve significant reductions in changeover times, resulting in improved efficiency, higher productivity, and lower costs.