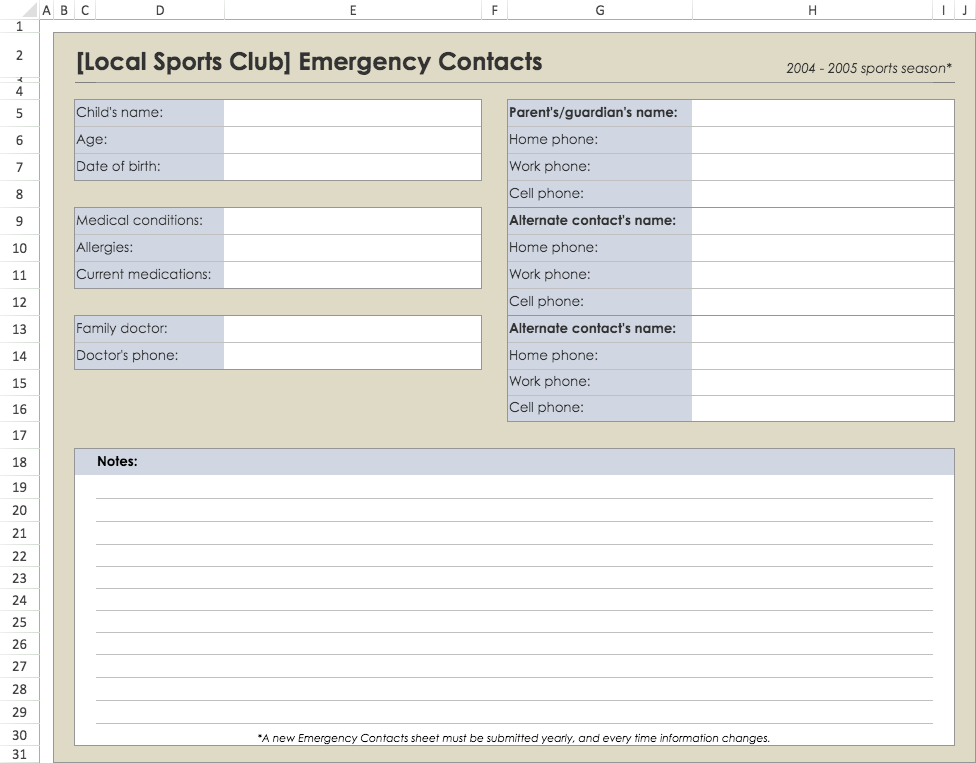 Edit this template
Why is it important to have a youth sports emergency contact form?
A youth sports emergency contact form is an essential document for any youth sports organization. It allows coaches and staff to quickly and easily access emergency contact information for each athlete in the event of an emergency. This information is critical for ensuring the safety of the athletes and staff involved in the sport.
Using our Contact Form Excel Template provides a number of benefits for organizations. The template is easy to use and customizable, allowing organizations to quickly and easily create emergency contact forms for each athlete. The template also allows organizations to store the emergency contact information in an organized and secure manner. This ensures that the information is always available and can be accessed quickly if needed. Additionally, the template can be used to create multiple contact forms for different teams or athletes, making it easy to keep track of who has what contact information.