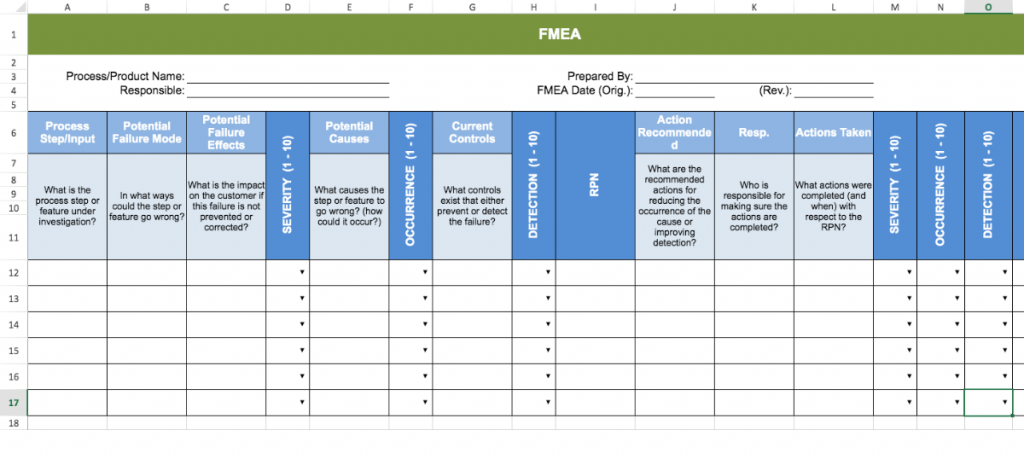 Edit this template
Failure Modes and Effects Analysis (FMEA) is a risk assessment tool used in various industries to identify potential failure modes in a product, process, or system and evaluate their potential effects. It helps to identify and prioritize the potential problems, and implement corrective actions to minimize the risks.
Visual Paradigm's FMEA Excel template provides the following benefits:
Ease of Use: The template is user-friendly and can be easily customized according to specific needs.
Streamlined Process: The template provides a structured and systematic approach to FMEA analysis, making the process more efficient and consistent.
Improved Communication: The template helps to clearly communicate the results of the FMEA analysis to relevant stakeholders.
Better Risk Management: The template enables a thorough analysis of risks and helps organizations make informed decisions about risk mitigation.
Improved Quality: By identifying potential failure modes and their impacts, the FMEA process helps organizations to improve the quality of their products, processes, and systems.
In conclusion, using the Visual Paradigm FMEA Excel template can improve the efficiency and effectiveness of the FMEA process, leading to better risk management and improved quality.