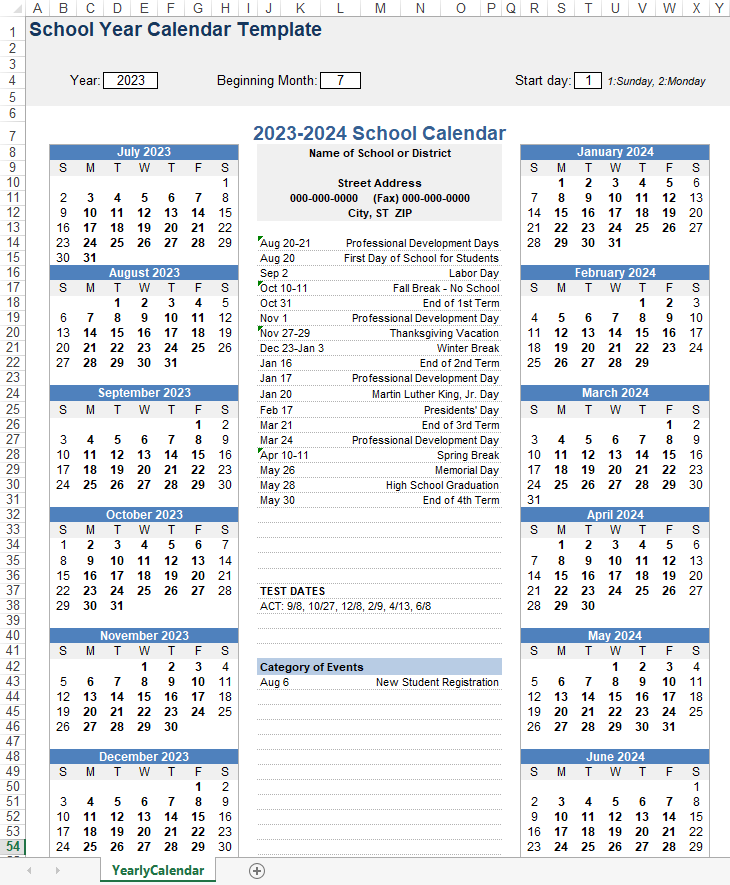 Edit this template
A district school year calendar is an essential tool for students, parents, and teachers. It lays out important dates such as holidays, exam schedules, and in-service days. Having a clear and organized school calendar helps ensure that everyone is on the same page and can plan accordingly.
Visual Paradigm offers a simple and effective solution for creating a district school year calendar with its Calendar Excel Template. The template is easy to use and customizable, allowing you to add important dates and events with ease. The template can also be easily shared and updated, making it a convenient choice for schools and teachers.
So, if you're looking for a way to keep your district's school year calendar organized and up-to-date, consider using Visual Paradigm's Calendar Excel Template. It's a smart and convenient choice that can help streamline your school's schedule and keep everyone on the same page.